Unnamed Hitman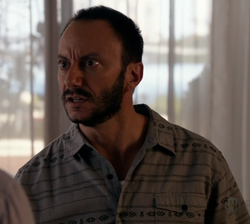 Character Profile
Portrayed By
David Fraioli
First Appearance
Argentina
Last Appearance
Argentina
Character
Full Name
Unknown



Status
Deceased
Manner of Death
Throat slashed by Dexter Morgan.
Characteristics
Age
34 (at death)
Gender
Male
Eyes
Brown
Hair
Brown
Personal Status
Marital Status
Unknown



Professional Status
Profession
Hitman for George Novikov
An unnamed hitman was a Character in DEXTER. He attempted to kill Isaak Sirko by waiting for him at Viktor Baskov's apartment. When Dexter arrived at the apartment, he found the hitman waiting for Isaak. When the hitman asked Dexter who he was, he told him he was the super of the apartment. However, the hitman noticed Dexter's gloves, and immediately said he was the "Avon lady" sarcastically. After explaining he was sent there to kill Isaak, he tells Dexter that he can't go "halfsies", and then tries to kill him. Dexter easily gets the upper hand, and slashes his throat, joking afterwards "We could've gone halfsies."
Later, Isaak and Jurg discover his body. Jurg informs Isaak that it is one of George's men, and Isaak deduces that George wouldn't have done this without getting the permission of the rest of the brotherhood in Kiev. Jurg calls the cops, and Miami Metro Homicide comes to investigate.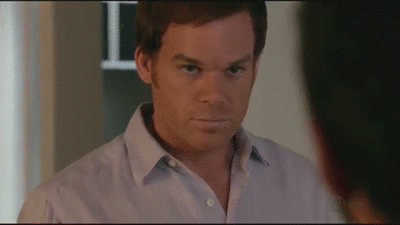 Ad blocker interference detected!
Wikia is a free-to-use site that makes money from advertising. We have a modified experience for viewers using ad blockers

Wikia is not accessible if you've made further modifications. Remove the custom ad blocker rule(s) and the page will load as expected.