The Castillos were a husband/wife team of killers. They are responsible for a string of murders of illegal immigrants. It was originally believed that only one person responsible for these murders and transporting of immigrants. It is only after they die that it is discovered that they were in on it together from the start.
Background and Explanation
It is unknown when Jorge and Valerie met exactly but they dated for some time and eventually got married 12 years ago.[1] They then got into the business of taking people from Cuba to Miami and because of their business, are able to have a luxurious lifestyle. Occasionally when the loved ones of their victims cannot pay they drown them and set them off to sea to make it look like an accidental death.
Killers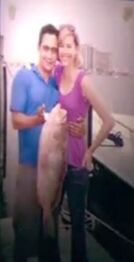 Jorge Castillo - The first member of the team to be identified based on the fact the immigrants were housed in his junkyard.
Valerie Castillo - The last member of the team to be identified based on witnesses who saw her handling the immigrants.
Victims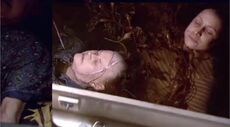 Numerous unnamed people killed
Unnamed boy
Unnamed woman
Unnamed grandmother
Attempted Victims
Numerous unnamed people set free after families paid up
References
↑

Dexter Season 1 Episode 5, Valerie answered it to Dexter in Kill Room