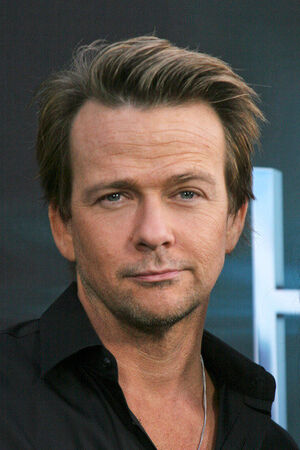 Sean Patrick Flanery (born 11 October 1965) is an American actor. He is known for playing roles such as Connor MacManus in The Boondock Saints, Greg Stillson in The Dead Zone, Jeremy "Powder" Reed in Powder, Indiana Jones in The Young Indiana Jones Chronicles, and Bobby Dagen in Saw 3D. Flanery also held the role of Sam Gibson on The Young and the Restless in 2011. He starred in Devil's Carnival, a short film which was screened on tour beginning in April, 2012.
He played Jacob Elway, owner of Elway Investigations on DEXTER.
Ad blocker interference detected!
Wikia is a free-to-use site that makes money from advertising. We have a modified experience for viewers using ad blockers

Wikia is not accessible if you've made further modifications. Remove the custom ad blocker rule(s) and the page will load as expected.