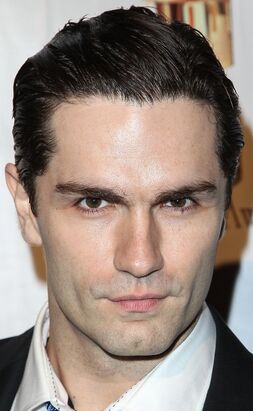 Sam Witwer (born 20 October 1977) is an American actor and musician.
He played Neil Perry, an intelligent but deranged man who claimed to be the Ice Truck Killer, on the Showtime series DEXTER.
Appearances
Career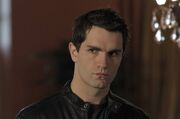 Witwer's first on-screen credit was that of a Chicago Bulls commercial. He soon found himself in speaking roles on hit television series, such as
ER. He is known for playing Crashdown in Battlestar Galactica and Davis Bloome in Smallville,
He portrays vampire Aidan Waite of the US/Canadian remake of BBC's supernatural drama series Being Human on Syfy in the US and Space in Canada. As a vampire turned by James Bishop, he lives his life trying to be human. Of interest, James Bishop is played by Mark Pellegrino who played Paul Bennett on DEXTER. However, the two actors never interacted with each other in the Showtime series.
Witwer has voiced protagonist Galen Marek/Starkiller in the multimedia project Star Wars: The Force Unleashed, as well as The Son and Darth Maul in Cartoon Network's Star Wars: The Clone Wars and Emperor Palpatine as well as Maul in Disney XD's Star Wars Rebels. He is a lifelong Star Wars fan.
He serves as the front-man for the band The Crashtones, whose first studio album Colorful of the Stereo was released in 2006.
Personal Life
Witwer grew up in Glenview, Illinois. He attended Glenbrook South High School, during which time he was involved in drama and theater classes, as well as being the lead singer of a high school band called "Love Plumber". He attended the Juilliard School before moving to Los Angeles.
Trivia
Witwer is the current reigning Movie Trivia Schmoedown Star Wars Champion, a title he won from Ken Napzok in a 30-minute Iron Man Star Wars trivia match.
Witwer is an avid player of both electronic games and pen-and-paper roleplaying games.
Gallery