Sam Duke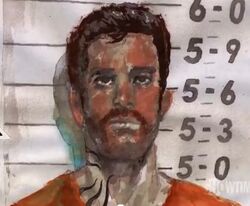 Killer Profile
"No Known Alias"
Inactive
Number of Victims
2
Modus Operandi
Tools/Weapons
Unknown
Killing Method
He forcefully breaks into his victims homes and robs them while they are asleep and if they wake up and try to stop them he turns violent and kills them
Method of Disposal
None
Cause
Unknown
Sam Duke is a character in Dexter Early Cuts and one of Dexter's attempted victims.
History
Early Cuts
About a week before New Year's Eve Sam committed several home invasions with two of them turning deadly. Dexter was planning to hunt him down for the murders, until Sergeant James Doakes showed up with Sam in cuffs. Dexter was upset at this but moved past it.
Trivia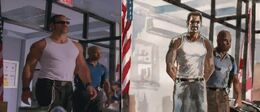 When Doakes brings Sam in, the scene is nearly identical to that of when
Little Chino
is brought in for questioning. Everything from the two flags on both sides, to the outfits all the characters are wearing. The only difference is that Sam is obviously a much smaller individual than Chino (though still taller than Doakes), his hands are in handcuffs where as Chino's hands are free and finally Chino is wearing his signature shades while there is nothing on Sam's face.