Ron Galuzzo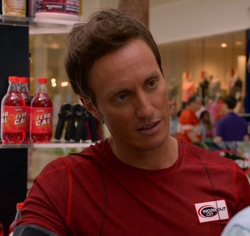 Character Profile
Portrayed By
Andrew Elvis Miller
Season(s)
Season Eight
First Appearance
What's Eating Dexter Morgan?
Last Appearance
What's Eating Dexter Morgan?
Character
Full Name
Ron Galuzzo



Status
Deceased
Manner of Death
Stabbed in the chest by Dexter Morgan.
Characteristics
Age
48
Birthday
March 12th, 1965
Gender
Male
Eyes
Brown
Hair
Brown
Personal Status
Marital Status
Single



Professional Status
Profession
Sells exercise equipment
Killer Profile
"No Known Alias"
Inactive
Number of Victims
At least 2
Modus Operandi
Tools/Weapons
Presumably several knives.
Killing Method
Strangled one victim - The rest were neatly dismembered and cooked.
Method of Disposal
Remains cannibalized.
Cause
Unknown
Ron Galuzzo was a Character introduced in the Season Eight of DEXTER. He was a cannibalistic killer suspected of being The Brain Surgeon by Dexter and Evelyn Vogel.
History
Prior to the series, he was treated by Evelyn Vogel, whom he tricked into believing that a school bully had killed a friend of his. In reality, he had killed him. Dexter initially believed Galuzzo to be The Brain Surgeon, so he began vetting him. Upon entering his house, he noticed that most of it was a mess, except for the kitchen. Dexter opened the fridge and found various organs and body parts and, upon finding a whole brain marinating in a plastic container filled with garlic sauce, he realized that Galuzzo wasn't the type of killer that The Brain Surgeon was. Even so, Dexter kidnapped and killed Galuzzo in his own kitchen, but not before telling him that he thinks that Galuzzo and himself are alike (due to the 'pain' that they've caused to others around themselves).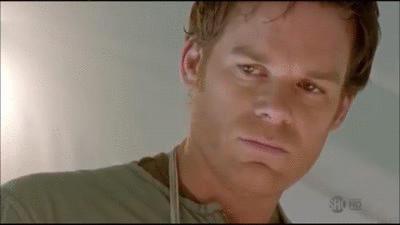 Trivia
Galuzzo is the first and only cannibal featured in the series.
Ron Galuzzo is named after Rob Galluzzo, the producer/sound engineer for Dexter: Wrap Up; The official Dexter podcast for Showtime.
Ron Galuzzo is not the only cannibalistic antagonist of the franchise, Dexter faced a group of cannibals known as the Coven in Dexter is Delicious, a novel released prior to Season 8.
Galuzzo was the final "ritual" kill successfully carried out by Dexter.
Gallery