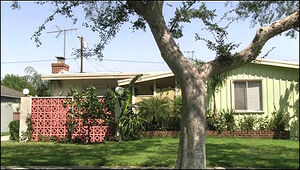 Rita's House and the Morgans' House are two separate locations within the DEXTER universe. Each of these houses has an informational section below.
The Morgans' House was the scene of a murder in "The Getaway".
Rita's House
Appearances
Occupants
History
During the first three seasons, Rita and her two children lived in this house.
Rita's house was actually owned by Paul Bennett who had received it in a drug trade before he married Rita. It is not clear if Rita received the house as part of the divorce settlement or if it was left to her and/or the kids after Paul died.
After Dexter Morgan started to date Rita, he spent time here, enjoying meals and playing with the kids. As their relationship progressed, Dexter occasionally stayed overnight, but he never moved into this house.
In "Popping Cherry", Ricky, a drug dealer that Paul knew, showed up at this location to get money that was owed to him. When Rita informed him that Paul no longer lived there, Ricky demanded that she hand over her car. In disgust, Rita threw the car keys at him. Dexter objected but was forced to stand down by Rita.
In "Father Knows Best", this is the house where Rita hit Paul Bennett with a baseball bat after he tried to rape her.
In "Seeing Red", Dexter knocked Paul Bennett unconscious with a frying pan in the kitchen.
The Morgans' House
Appearances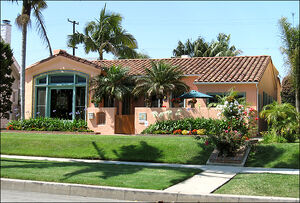 Occupants
History
After their wedding, Dexter and Rita bought this house in the suburbs of Miami, near Kendall.
Debra Morgan stayed in this house for a short while after Frank Lundy's death, while she was recovering from having been shot herself.
This is the location where Dexter temporarily stored his killing tools and blood slides in a backyard shed, after he gave his apartment over to Debra.
In "The Getaway", Rita was murdered in this house by Trinity. After her death, the house became vacant when Dexter decided that living there would be too painful for Astor and Cody. Since Astor didn't want to live with Dexter, she and Cody moved to Orlando with their grandparents ("Hello Bandit"), while Dexter and Harrison remained at his apartment.
In "My Bad", this is the house in which, after cleaning up Rita's blood, Debra Morgan and Joey Quinn first had sex.
During Season Five, Dexter housed Lumen Pierce at this location after she went into hiding.
Since Dexter preferred to live in his apartment, the house was eventually renovated and sold.
Related Pages
Gallery
Trivia
The real life address of the Morgans' House is 3319 E. 1st Street, Long Beach, CA.