Renee Montgomery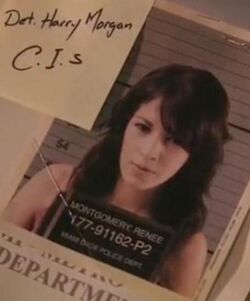 Character Profile
First Appearance
Do You Take Dexter Morgan?
Last Appearance
Do You Take Dexter Morgan?
Character
Full Name
Renee Montgomery



Status
Alive



Characteristics
Age
20s (then)
50s (now)
Gender
Female
Eyes
Brown
Hair
Black
Personal Status
Marital Status
Single



Professional Status
Profession
Confidential Informant
Renee Montgomery is a character in DEXTER. She was a confidential informant (CI) for Detective Harry Morgan.
While Harry was working as a police detective, he and Renee met and he recruited her to be a confidential informant for the Miami Metro Police Department. Years later, Harry's daughter, Debra, found out that Harry had slept with one of his CIs but she didn't know which one. As a result, Debra requested Harry's files in an attempt to find out who it was and the clerk, Francis, reluctantly gave them to her. The first one on top was Renee's file. She is presumed to be alive since her file lists her as such. Whether Debra questioned Renee or not and what happened to her after she was no longer a CI for the police department remains unknown.