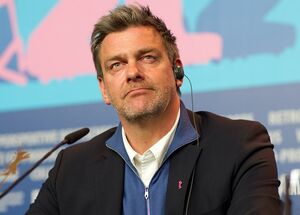 George Raymond "Ray" Stevenson (born 25 May 1964 in Northern Ireland) is an actor. He gained fame on the HBO television series Rome as Titus Pollo. He also portrayed the titular character in Punisher: War Zone and Volstagg in Thor.
He portrayed Isaak Sirko in the seventh season of DEXTER.
Ad blocker interference detected!
Wikia is a free-to-use site that makes money from advertising. We have a modified experience for viewers using ad blockers

Wikia is not accessible if you've made further modifications. Remove the custom ad blocker rule(s) and the page will load as expected.