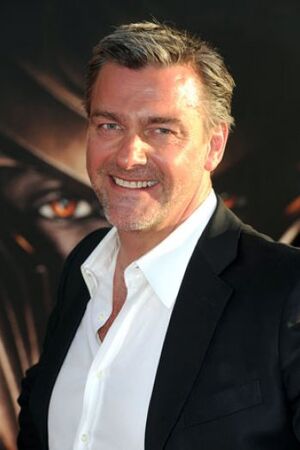 George Raymond "Ray" Stevenson (born 25 May 1964) is an actor.
He played Isaak Sirko, the leader of a criminal organization, on Showtime's series DEXTER.
Appearances
Career
He is known for playing Titus Pullo in the BBC/HBO television series Rome (2005–2007) and in film as Dagonet in King Arthur (2004). Stevenson has portrayed two Marvel Comics characters: Frank Castle/The Punisher in Punisher: War Zone and The Super Hero Squad Show; and Volstagg in Thor and its sequels Thor: The Dark World and Thor: Ragnarok. In the film Kill the Irishman, Stevenson portrayed Cleveland mobster Danny Greene. He also portrayed the character Blackbeard in the third and fourth seasons of Black Sails.
Personal Life
Stevenson was born in Lisburn, in County Antrim, Northern Ireland, the second of three sons of a Royal Air Force pilot father and an Irish mother. He moved with his family to Lemington, Newcastle upon Tyne, England, in 1972, at the age of eight, and later to Cramlington, Northumberland, where he was brought up. Stevenson attended Bristol Old Vic Theatre School, graduating at the age of 29. Stevenson was married in Westminster, London, in 1997, to actress Ruth Gemmell, whom he met when they worked together on the TV drama Band of Gold (1995). They later played a husband and wife on screen in Peak Practice (1997). The couple divorced after eight years of marriage.
Gallery