Neil Perry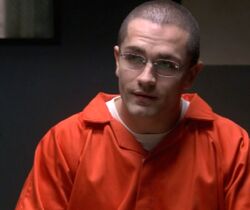 Character Profile
Portrayed By
Sam Witwer
First Appearance
Love American Style
Last Appearance
Shrink Wrap
Character
Full Name
Neil Perry



Status
Alive



Characteristics
Age
30s
Gender
Male
Eyes
Blue
Hair
Black
Personal Status
Marital Status
Single
Spouse
None
Immediate Relatives
Unnamed father
Roberta Perry (mother, deceased)
Professional Status
Profession
Computer Analyst
Neil Perry is a character in DEXTER. Perry is a very disturbed man with an unusual hobby in collecting dead animals and displaying them throughout his trailer. Following the Ice Truck Killer Investigation, he attempts to bring fame upon himself by claiming that he is the actual Ice Truck Killer, only to be proven wrong by first Dexter Morgan and later Maria LaGuerta.
History
Neil is a brilliant but deeply disturbed computer analyst with a compulsion to preserve dead animals. Neil was regularly abused by his mother but never struck back; only when she died of a heart attack did he finally lash out, mutilate her corpse and bury it outside his trailer home. Neil began to see the chance for fame during the Ice Truck Killer case, using his own skills to hack into the police database and reading the newspapers. Eventually, he set himself up as the killer, kidnapping a prostitute in a fake attempt to kill her, possessing photographs of the corpses not released to the public, allowing his mother's corpse to be discovered, and readily confessing to the murders. While in prison awaiting trial, Dexter, who had been contacted by the true Ice Truck Killer earlier, realized Neil was a fraud when Neil failed to recognize him.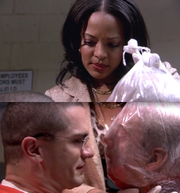 Despite Dexter and
LaGuerta's
insistence, Captain
Matthews
refused to acknowledge the possibility that they may have the wrong man, and publicly announces Neil's identity as the Ice Truck Killer. Dexter's subtle manipulation eventually drives LaGuerta into investigating Neil's innocence, and she soon realizes that that he found the information in the database, though the Captain and District Attorney continue to refuse to release him. LaGuerta appears to deliberately fail to convince the Captain of Perry's innocence as a scheme to undermine him. Later on, the Ice Truck Killer pours the collected blood of several of his victims in a hotel room. Shortly after its discovery, the blood is matched to the drained victims by DNA, proving Neil's innocence to the police and leading to his release. After LaGuerta undermined the Captain by publicly stating Neil's innocence behind his back was the final straw that caused her to be demoted.