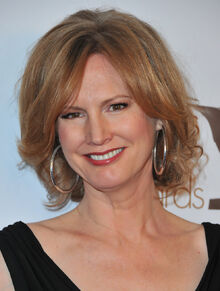 Melissa Rosenberg served as head writer during the first four seasons of Dexter. She was also promoted to executive producer status for Season 4. She wrote or co-wrote the following episodes:
"Love American Style"
"Father Knows Best"
"Born Free"
"An Inconvenient Lie"
"Resistance is Futile"
"The British Invasion" (story)
"Finding Freebo"
"About Last Night"
"Dex Takes a Holiday"
"Road Kill"
"The Getaway"
External links
Ad blocker interference detected!
Wikia is a free-to-use site that makes money from advertising. We have a modified experience for viewers using ad blockers

Wikia is not accessible if you've made further modifications. Remove the custom ad blocker rule(s) and the page will load as expected.