Maura Bennett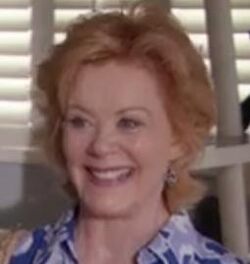 Character Profile
Portrayed By
Kathleen Noone
First Appearance
The Getaway
Last Appearance
The Big One
Character
Full Name
Maura Bennett



Status
Alive



Characteristics
Age
60s
Gender
Female
Eyes
Green
Hair
Blonde
Personal Status
Marital Status
Married
Spouse
Bill Bennett
Immediate Relatives
Paul Bennett (son, deceased)
Astor Bennett (granddaughter)
Cody Bennett (grandson)
Maura Bennett is a character on DEXTER. She is the mother of Paul Bennett and the paternal grandmother of Astor and Cody Bennett.
Season Four
She and her husband, Bill, first appeared to take Astor and Cody on a trip with them while Dexter, Rita, and Harrison would catch up.
Season Five
When they came back they found out that Rita was murdered by the Trinity Killer and went into shock. For a brief time the children lived with Dexter until Astor wanted to move in with her and her husband. They eventually became Astor and Cody's legal guardians while Dexter keeps Harrison. They eventually come down to Miami for Harrison's birthday to the surprise of Dexter. They then reveal that Astor and Cody want to spent the summer with Dexter.