Matt Chambers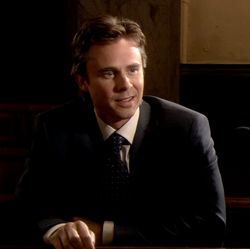 Character Profile
Portrayed By
Sam Trammell
Season(s)
1
First Appearance
Crocodile
Last Appearance
Crocodile
Appears in
One Episode
Character
Full Name
Matt Chambers
Aliases
Matt Rasmussen
Matt Brewster
Status
Deceased
Manner of Death
Stabbed in chest by Dexter Morgan
Characteristics
Age
34 - 35
Gender
Male
Eyes
Green
Hair
Brown/Grey
Personal Status
Marital Status
Unknown, presumed single



Professional Status
Profession
Unknown
Killer Profile
"No Known Alias"
Inactive
Number of Victims
2 killed
1 (paralyzed from the neck down)
Modus Operandi
Tools/Weapons
Car
Killing Method
He drinks heavily then gets in his car and drives without a care in the world not caring who gets hurt
Method of Disposal
None
Cause
Unknown
""Nothing a new city can't cure." - Matt Chambers, to Dexter"
Matthew "Matt" Chambers (also known as Matt Brewster and Matt Rasmussen) was a Character in DEXTER. He appeared as a repeat-drunk driver that used his emotional reactions and fabricated stories to escape conviction with multiple accidents caused by his drunk driving. To keep up appearances, he changed his name and often the city after each incident but unfortunately passes into Dexter Morgan's sights...where he becomes Dexter's Third Shown Victim.
Season One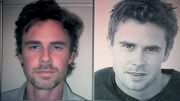 Matt was an alcoholic and repeated drunk driver who had killed 2 people and injured one. He manages to avoid any significant punishment by putting on a sad face in court, crying crocodile tears and lying about his car being stolen. However, even after being exonerated, he would change his name and move to a new city. Though not explicitly stated, it appears Chambers isn't purposefully targeting his victims, but has a complete disregard for their lives.
He injured a woman in Santa Fe, killed an off-duty firefighter in South Boston, and finally killed young man named 
Alexa
nder Pryce
in Miami Florida.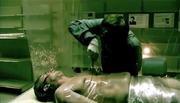 After Chambers is found not guilty for a third time, Dexter follows him to a local bar, where he finds him drinking again. Dexter soon captures and kills him in an abandoned convenience store, with a stab to the chest.
Known Victims
Unnamed woman (paralyzed from the neck down)
Unnamed firefighter
Alexander Pryce (18)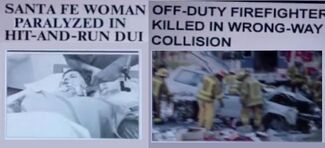 Trivia
It's unknown if "Chambers" is his birth-given surname however all of his fabricated names share "Matthew" as the first name.