Mar Dorado worker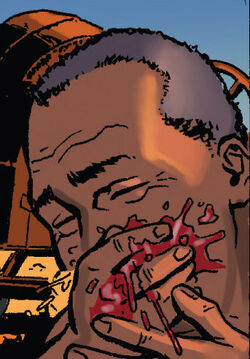 Character Profile
First Appearance
Dexter: Issue 5
Last Appearance
Dexter: Issue 5
Character
Full Name
Unknown



Status
Unknown
Manner of Death
Tongue cut by Dexter Morgan.
Characteristics
Gender
Male



Personal Status
Marital Status
Unknown



Mar Dorado worker is an unnamed Character in the Dexter Comics. He was a slave worker of Steve Gonzalez in the Mar Dorado resort.
Dexter: Issue 5
Edit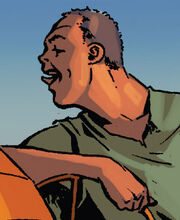 After days of Dexter arrival to the island of Mar Dorado and his subsequent work as an slave of Steve Gonzalez, he is mocked by a fellow worker. An impatient Dexter cuts the latter's tongue without second thought. The unnamed worker starts to bleed uncontrollably from his mouth, and his current status is unknown.
Ad blocker interference detected!
Wikia is a free-to-use site that makes money from advertising. We have a modified experience for viewers using ad blockers

Wikia is not accessible if you've made further modifications. Remove the custom ad blocker rule(s) and the page will load as expected.