Lynn Hall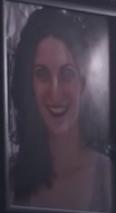 Character Profile
Portrayed By
Unknown
First Appearance
An Inconvenient Lie
Last Appearance
An Inconvenient Lie
Character
Full Name
Lynn Hall



Status
Deceased
Manner of Death
Killed by Roger Hicks
Characteristics
Age
30's
Gender
Female
Eyes
Green
Hair
Brown
Personal Status
Marital Status
Single



Lynn Hall is a character in DEXTER. She is a single woman who was raped and killed by her car dealer whose name is Roger Hicks. Lynn went to Roger in hopes of buying a new car. When Roger met with her, he ran a background check on her and found everything that he needed to know in preparation to kill her. Roger found her house, talked his way inside, and then raped and killed her. Dexter was later called to the scene of the crime and saw her naked body on the bloody floor. He decided to investigate the murder on his own and discovered that Roger had killed her.
Ad blocker interference detected!
Wikia is a free-to-use site that makes money from advertising. We have a modified experience for viewers using ad blockers

Wikia is not accessible if you've made further modifications. Remove the custom ad blocker rule(s) and the page will load as expected.