Lisa Morton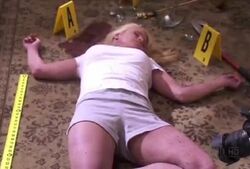 Character Profile
Portrayed By
Dana Frances
First Appearance
Easy as Pie (Corpse)
Last Appearance
Easy as Pie (Corpse)
Character
Full Name
Lisa Morton



Status
Deceased
Manner of Death
Killed by Albert Chung
Characteristics
Age
20 (at death)
Gender
Female
Eyes
Brown
Hair
Blonde
Personal Status
Marital Status
Single



Professional Status
Profession
Hockey player
Lisa Morton is a character in DEXTER. She was a student at Miami Central University who was enrolled in the Criminal Justice program and a great hockey player. She was loved by everyone and was even the school valedictorian.
Season Three
Edit
One day a criminal named Albert Chung broke into her house in order to steal a few valuables. Lisa heard and interrupted him and tried to stop him, which resulted in her being stabbed by Albert with his screwdriver and inadvertently cutting his foot on a broken piece of glass leaving behind bloody sock prints.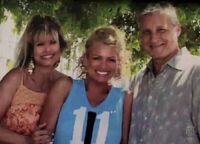 A local newspaper claims that Albert Chung binded her hands and feet together with shoestrings, stuffed a sock in her mouth and wrapped her face with clear packaging tape. Then he cut her chest and sexually assaulted and sodomized her. He then suffocated her to death and inadvertently cut his foot on a broken piece of glass and when he took his sock out of her mouth and put it back on, he left behind bloody sock prints.[1]
References
Edit
↑ Episode 307: Easy as Pie in newspaper article Vince Masuka is reading
Ad blocker interference detected!
Wikia is a free-to-use site that makes money from advertising. We have a modified experience for viewers using ad blockers

Wikia is not accessible if you've made further modifications. Remove the custom ad blocker rule(s) and the page will load as expected.