Lauren Lopez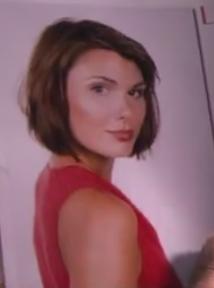 Character Profile
Portrayed By
Unknown
First Appearance
Slack Tide
Last Appearance
Slack Tide
Character
Full Name
Lauren Lopez



Status
Deceased
Manner of Death
Killed by Timothy Brand
Characteristics
Age
20's
Gender
Female
Eyes
Brown
Hair
Brown
Personal Status
Marital Status
Single



Professional Status
Profession
Model
Lauren Lopez is a character in DEXTER. She was a single woman of Southern or Central American descent who immigrated to the U.S. illegally. She eventually got a job as a model for a famous photographer named Jonathan Farrow. After she left the studio, she was called back by Farrow's assistant, Timothy Brand. Brand then killed her and fed her remains to alligators to dispose of the evidence. Timothy later confessed to her murder as well as three other murders that he had committed and he was sent to prison.
Ad blocker interference detected!
Wikia is a free-to-use site that makes money from advertising. We have a modified experience for viewers using ad blockers

Wikia is not accessible if you've made further modifications. Remove the custom ad blocker rule(s) and the page will load as expected.