Kyle Butler (Trinity victim)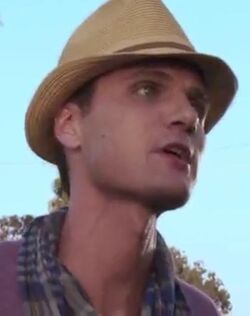 Character Profile
Portrayed By
Chad Todhunter
First Appearance
Hello, Dexter Morgan
Last Appearance
Hello, Dexter Morgan
Character
Full Name
Kyle Butler



Status
Deceased
Manner of Death
Killed by Arthur Mitchell
Characteristics
Age
30s (at death)
Gender
Male
Eyes
Green
Hair
Brown
Personal Status
Marital Status
Single



Kyle Butler was one of two minor characters who only appear while Arthur is searching for Dexter, in "Hello, Dexter Morgan". He is the Kyle Butler that feels Trinity's wrath.
While Arthur Mitchell was hunting down "Kyle Butler" he came across two names in a local phone book. He went to the first Kyle's, this Kyle, address and tried to break-in. Then Kyle Butler came home and saw that he was breaking into his house. Arthur tried reasoning with him but Kyle said he was calling the police. In that moment Arthur killed him to silence him.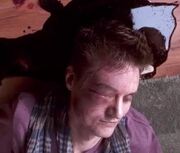 Ad blocker interference detected!
Wikia is a free-to-use site that makes money from advertising. We have a modified experience for viewers using ad blockers

Wikia is not accessible if you've made further modifications. Remove the custom ad blocker rule(s) and the page will load as expected.