Kara Simmons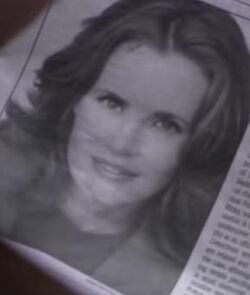 Character Profile
Portrayed By
Maureen Muldoon
First Appearance
Crocodile
Last Appearance
Crocodile
Character
Full Name
Kara Simmons



Status
Deceased
Manner of Death
Killed by Norberto Cervantes on Carlos Guerrero's orders
Characteristics
Age
30s (at death)
Gender
Female
Eyes
Blue
Hair
Blonde
Personal Status
Marital Status
Widowed
Spouse
Ricky Simmons
Immediate Relatives
Detective McNamara (brother)
Professional Status
Profession
Housewife
Kara Simmons is a Character on DEXTER. She was the wife of an undercover police officer. Kara married Ricky Simmons and they were married for an unknown number of years. At some point she and Sergeant James Doakes got into a relationship that resulted in her seeking a divorce from Ricky. When Ricky refused to come out of his undercover assignment she got worried and called him. Her husband was murdered by Norberto Cervantes (on orders from Carlos Guerrero), who then came to the Simmons residence and shot Kara in the back. She survived for a time in the hospital with her illicit lover, Sergeant James Doakes, by her side. However, as she recovers from her injuries, Kara died from a massive heart failure non relative to her injuries which was a possible assassination with the use of a non traceable drug by Guerrero to tie up loose ends. Although dead her lover and brother continue to investigate Guerrero in their own ways and eventually, due to the two unintentionally working together, they were able to arrest him for attempted murder.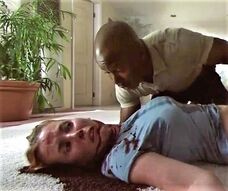 Ad blocker interference detected!
Wikia is a free-to-use site that makes money from advertising. We have a modified experience for viewers using ad blockers

Wikia is not accessible if you've made further modifications. Remove the custom ad blocker rule(s) and the page will load as expected.