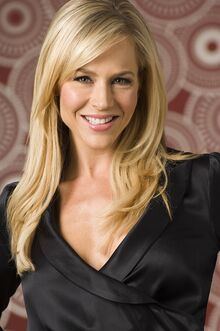 Julie Benz is an actress.
She played Rita Morgan. In response to her character being killed off, Julie Benz said the following:
I was shocked because I loved being a part of the show. I loved playing Rita. I loved working with the cast and the crew and the writers. So it was quite shocking but I got over the initial, "Oh my God, I just lost my job," you're able to see it from a storytelling standpoint. It was aggressive storytelling and it needed to be done in many ways.
External links
Ad blocker interference detected!
Wikia is a free-to-use site that makes money from advertising. We have a modified experience for viewers using ad blockers

Wikia is not accessible if you've made further modifications. Remove the custom ad blocker rule(s) and the page will load as expected.