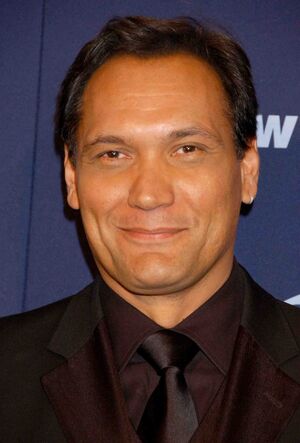 Jimmy Smits (born July 9, 1955) is an American actor. He played attorney Victor Sifuentes on the 1980s legal drama L.A. Law, NYPD Detective Bobby Simone on the 1990s police drama NYPD Blue, and Matt Santos on the 1999-2006 serial political drama The West Wing. He also appeared as Bail Organa in the Star Wars prequel trilogy and Rogue One, and as ADA Miguel Prado in DEXTER during Season Three. From 2012 to 2014, he joined the main cast of Sons of Anarchy as Nero Padilla.
Smits was born in Brooklyn, New York. "Jimmy" is the name which appears on his birth certificate. It is not a stage name or derived from "James"
Ad blocker interference detected!
Wikia is a free-to-use site that makes money from advertising. We have a modified experience for viewers using ad blockers

Wikia is not accessible if you've made further modifications. Remove the custom ad blocker rule(s) and the page will load as expected.