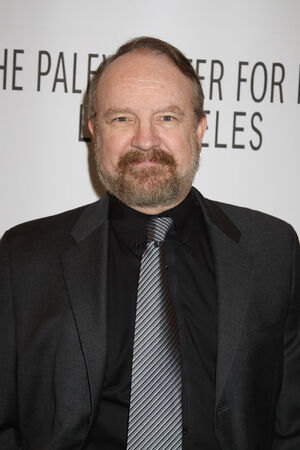 Jim Beaver is an American actor, playwright, screenwriter, and film historian.
He played Clint McKay, a gambler and Hannah McKay's father, on Showtime's DEXTER.
Appearances
Career
Beaver made his professional stage debut in October 1972, while still a college student, in Rain. Subsequently, he has appeared in numerous plays, television shows, and films. He is well known for playing Bobby Singer in the hit series Supernatural
His literary works include four books, a great many plays, and several magazine articles.
Personal Life
Beaver was born in Laramie, Wyoming. The family name was originally de Beauvoir. His father was of English and French heritage and his mother has Cherokee, German, and Scottish ancestry.
Despite having appeared in some elementary school plays, he showed no particular interest in an acting career, but immersed himself in film history and expressed a desire for a career as a writer, publishing a few short stories in his high school anthology.
In 1973, Beaver married a fellow college student, Debbie Young. They divorced in 1976. In 1989, Beaver married actress and casting director Cecily Adams. The couple had a daughter. Adams died of lung cancer in 2004. Beaver has been in a romantic relationship since 2016 with actress-singer Sarah Spiegel.
Trivia
Less than two months after his graduation from high school, Beaver joined the United States Marine Corps. Following basic training at Marine Corps Recruit Depot San Diego, he was trained as a microwave radio relay technician.
Gallery