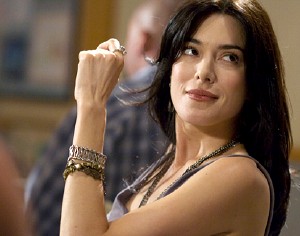 Jaime Murray plays Lila, beginning in "An Inconvenient Lie". She acts as one of two main antagonists for Season 2, along with Erik King as James Doakes.
Recent Information
Jaime Murray has joined the cast of Spartacus: Gods of the Arena, a prequel to the hit STARZ series Spartacus: Blood and Sand as the character named "Gaia". ), as Olivia Charles in The CW's Ringer (2011–2012), and as Helena G. Wells in Warehouse 13. She is currently appearing as Stahma Tarr in the Syfy series Defiance.
Ad blocker interference detected!
Wikia is a free-to-use site that makes money from advertising. We have a modified experience for viewers using ad blockers

Wikia is not accessible if you've made further modifications. Remove the custom ad blocker rule(s) and the page will load as expected.