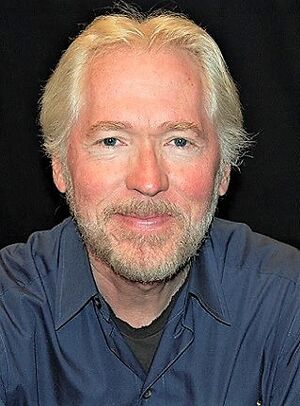 Ian Patrick Williams is an American actor and playwright.
He played Stan Beaudry, a truck driver who murdered a prostitute, on Showtime's DEXTER.
Appearances
Career
In addition to his numerous television roles and his jobs in the theater, he has appeared in such films as Re-Animator, TerrorVision, Dolls, Superhero Movie, and Bad Channels.
Personal Life
He studied acting at the Goodman School of Drama in Chicago. He was also a member of the Organic Theater Company.
Trivia
He won an Emmy for his play Bleacher Bums.
Gallery