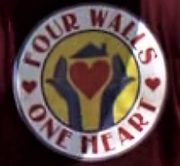 Four Walls One Heart
is a Christian charity group which builds homes for homeless people across America. It is headed by
Arthur Mitchell
, a very dangerous serial killer in the guise of a pious and venerable religious man, who uses the organization as an alibi for his kill cycles in numerous states across the country. He uses the Four Walls Builds to kill his first victims, ten year old boys, whom he buries alive in cement while unconscious (making their deaths painless).
Ad blocker interference detected!
Wikia is a free-to-use site that makes money from advertising. We have a modified experience for viewers using ad blockers

Wikia is not accessible if you've made further modifications. Remove the custom ad blocker rule(s) and the page will load as expected.