The following page provides info specifically on Dexter during Season Seven. For general info on Dexter, please refer to this page.
For Detailed Info on Plot for Each Season, refer to the respective Tabs
Dexter Morgan/Season 7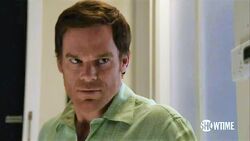 Killer Profile
"The Bay Harbor Butcher"
Active
Number of Victims
6 (In Season 7)
Modus Operandi
Tools/Weapons
Large knife, Etorphine (M99), Garrotting wire. Occasionally a cordless drill, hammer and chainsaw, set of scalpels and other surgical equipment.
Killing Method
Dexter first sedates his victims with M99, wraps them up, ties them down and stabs them in the heart (specifically the left ventricle). He has been known to alter his method for certain victims, for example he kills Arthur Mitchell with the same hammer Mitchell used to kill one of his victims.
Method of Disposal
Bodies are subjected to post-mortem dismemberment. The severed pieces are then put in biodegradable bin liners and dumped in the Atlantic Ocean (specifically, the Bay Harbor.
Cause
Dexter (along with his brother Brian) witnessed the brutal murder of their mother in a cargo container at a very early age. After seeing Laura Moser chainsawed to pieces, they were then left in the cargo container for three days.

Dexter Morgan is the protagonist of both the DEXTER television series and the Dexter Book Series. He's introduced as a Serial killer and later, a blood spatter analyst for the Miami Metro Police Department. He has an adoptive sister by the name of Debra Morgan and learns later on that he has a biological brother by the name of Brian Moser. His adoptive parents are Harry and Doris Morgan, unfortunately both have passed away prior to the events of this season. He is the biological father of Harrison Morgan, whom he had with the now deceased Rita Morgan and is caring for him as a single father.
Personality
Edit
Loves fries. After arguing with Hanna about the reasons for what he does and after talking with his mind embodiment of Harry, Dexter starts to realize that he never had a Dark Passenger and all what he has done falls under his responsibility, Dexter accepts what he has done and accepts he likes what he does.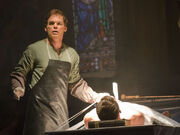 Continuing right after the events of
Season 6
, Dexter and Debra are inside the church where Dexter has just killed Travis Marshall. With Debra witnessing the assassination, Dexter starts to calm her and telling her that what happened was an accident and that Travis Marshall threatened him which is why he killed him. Debra suspects Dexter's method of killing Travis to which he replies that he snapped.
Following said situation, the events of the next episodes feature Dexter's and Debra attempt to hide Travis' death, Debra's plan to control Dexter and stop him from killing anyone else and the subsequent situations that origin from Dexter's actions, such as the Koshka Brotherhood's head trying to avenge his lover's death and Debra's current occurrence of crossing the line of what is right just to protect Dexter.
The Discovery
Edit
The Church on fire
Edit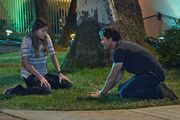 Dexter confess Debra he is a serial killer and has been doing the killing since he was in his twenties.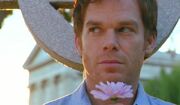 Dexter tracks Ray Speltzer, a man who was arrested but not convicted of the murders of two women. With all the pressure he has been through lately with Debra, Dexter is convinced he needs this kill.
The Hunt Begins
Edit
Dexter believes that Speltzer may kill again, and goes to his gym to vet him. He notes that Ray grew his hair out, but still looks strong and hostile. Later that night Dexter lures Deb into Speltzer's bar and explains her his theory about Speltzer's baldness and killing ritual. Deb tells Dexter to back off from Speltzer, however Dexter secretly plans on getting evidence that supports his theory about him.
The Cemetery
Edit
"I don't run, I make people run" - internal monologue after being caught by Ray Speltzer
Then later after seeing Ray approach wearing bull horns and carrying an axe..."However I do run if there's a bull coming at me with an axe".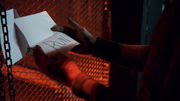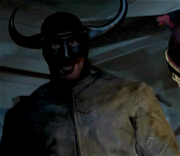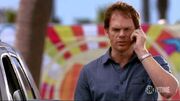 Dexter is contacted by no other that Isaak Sirko. Being the imposing man he is, Isaak lets Dexter know that he knows Dexter killed Viktor. Although Dexter tells him he had his reasons to kill Viktor, Isaak clearly establishes there will be a reckoning.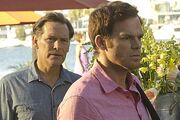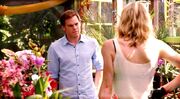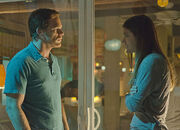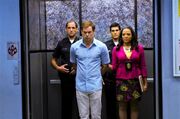 Ad blocker interference detected!
Wikia is a free-to-use site that makes money from advertising. We have a modified experience for viewers using ad blockers

Wikia is not accessible if you've made further modifications. Remove the custom ad blocker rule(s) and the page will load as expected.