The following is a list of video games, applications and minigames based on SHOWTIME's series DEXTER.
Social games
Dexter Slice of Life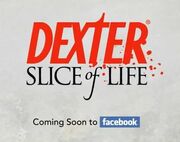 Dexter Slice of Life
is a video game developed by
Ecko Code
for the social-networking site
Facebook
.
Dexter's Disciples
Another Facebook application, Dexter's Disciples was a weekly trivia.
Showtime Apps
Body Bag Toss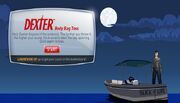 Game instructions:
Help Dexter dispose of the evidence. The farther you throw it, the higher your score.
Characters
Miscellaneous
What's the Difference
Another Showtime mini game, it consists on spotting five differences between two pictures from any scene on the Dexter series, however the pictures inside the game now promote not only Dexter, but also scenes from other Showtime series like Shameless.
Youtube Interactive Games
Where's Dexter
Pressumably an original twist on the Where's Waldo popular images, the mini game can be played on Youtube, it is included on the Showtime Youtube Channel.
Dexter Interactive Investigation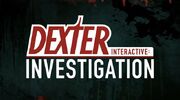 Dexter Interactive Investigation
is an interactive game that can be played via YouTube. The goal is to investigate murderscenes and try to track a killer from New York City.