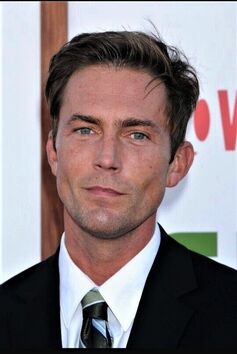 Desmond Harrington (born 19 October 1976) is an American actor. He was born in Savannah, Georgia and raised in the Bronx, New York.
He joined the cast of the Showtime series Dexter in its third season as Det. Joseph "Joey" Quinn and became a permanent cast member.
Career
Harrington has appeared in The Hole (2001), Ghost Ship (2002), and Wrong Turn (2003), and appeared in some episodes of Gossip Girl. He made a guest appearance in the season three premiere of Justified, playing Fletcher "The Ice Pick" Nix. He also played a small role in The Dark Knight Rises (2012) as a police officer and had a role in the Nicolas Winding Refn 2016 thriller film The Neon Demo. Elementary tapped Harrington to join the CBS drama's sixth season to play Michael, an addict in recovery.
Trivia
Desmond has a black rose tattoo on his right arm, and another with the name of his grandmother, Maureen.
Gallery