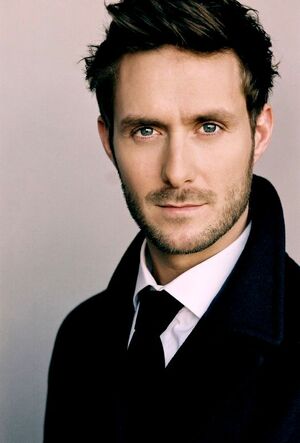 Darri Ingolfsson (born 22 December 1979[1] ) is an actor and director.
He portrayed Oliver Saxon, a serial killer known as The Brain Surgeon, on Showtime's DEXTER.
Appearances
Career
A native of Iceland, Ingolfsson was one of those who watched the film industry from a distance, gaining an appreciation and respect for the art of American cinema. Having moved to America, he has graced the big and small screens — guest starring on such TV shows as ABC's Last Resort, and appearing in films that include The Girl with the Dragon Tattoo, Flags of Our Fathers (2006), Hotel Pennsylvania (2013), Brave Men's Blood (2014), and Money Monster (2016)
Personal Life
He was born in Reykjavík, Iceland.
Gallery
References