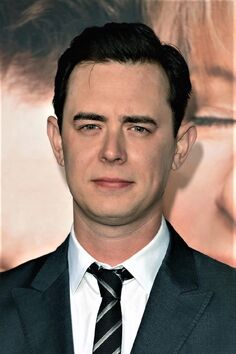 Colin Lewes Hanks (born Colin Lewes Dillingham on 24 November 1977) is an American actor and filmmaker. He is known for roles such as Shaun Brumder in Orange County, Preston in King Kong, Oliver in The House Bunny, and Troy Gable in The Great Buck Howard. His television roles include Alex Whitman in Roswell, Hank Jones in Band of Brothers, officer Gus Grimly in Fargo, Jack Bailey in The Good Guys, and Greg Short in Life in Pieces. In the Talking Tom and Friends animated series, he voices Tom, who is the title character. In 2017, Hanks appeared as the adult Alex Vreeke in the film Jumanji: Welcome to the Jungle.
Colin played Travis Marshall, the main antagonist in season six of DEXTER.
Colin Hanks is the eldest son of double Academy Award winner Tom Hanks.
Gallery