Carolyn Jillian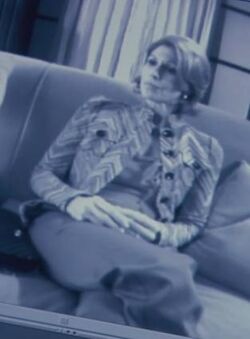 Character Profile
Portrayed By
Mary Chris Wall
First Appearance
Shrink Wrap
Last Appearance
Shrink Wrap
Character
Full Name
Carolyn Jillian



Status
Deceased
Manner of Death
Suicide (influenced by Emmett Meridian)
Characteristics
Age
36 (at death)
Gender
Female
Eyes
Blue
Hair
Brown
Personal Status
Professional Status
Profession
Unknown ("powerful" woman)
Carolyn Jillian is a character in DEXTER. She is referred to as a "powerful woman", likely being something of a prosecutor, a businesswoman or a person of political power. When Vanessa Gayle ends up killing herself, Dexter Morgan relates her death to that of Carolyn and Meghan Dowd, ultimately revealing that Dr. Emmett Meridian manipulated all three women to kill themselves by depressing them with overprescribed medication and then his own words to urge them into shooting themselves. Dexter discovers video footage of the three women, with each girl expressing their need for the medication and then Meridian goes on to describe death by suicide with a gun. He is eventually caught and killed by Dexter, thus avenging the three.
Humorously, Dexer refers to the three as the "Suicide Sisters".
Ad blocker interference detected!
Wikia is a free-to-use site that makes money from advertising. We have a modified experience for viewers using ad blockers

Wikia is not accessible if you've made further modifications. Remove the custom ad blocker rule(s) and the page will load as expected.