Carlos Prado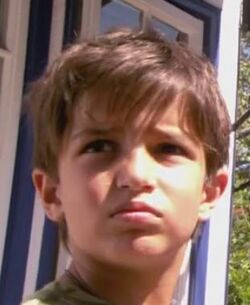 Carlos Prado is a Character in DEXTER. He is one of two children, parented by Ramon and Sara Prado. He is first seen at Ramon's house playing with Rita Bennett's daughter Astor Bennett, however Astor's adolescent behavior makes her prevent Carlos from playing inside his own cabin.
Ad blocker interference detected!
Wikia is a free-to-use site that makes money from advertising. We have a modified experience for viewers using ad blockers

Wikia is not accessible if you've made further modifications. Remove the custom ad blocker rule(s) and the page will load as expected.