Captain Matthews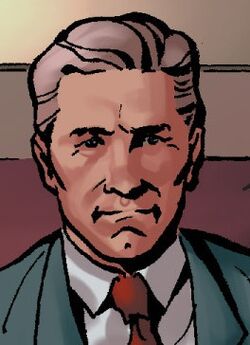 Character Profile
First Appearance
Comics: Dexter: Down Under Issue 1
Character
Full Name
Captain Matthews



Status
Alive



Characteristics
Gender
Male
Hair
White
Personal Status
Professional Status
Profession
Member of the Miami Dade Police
Captain Matthews is a Character in the DEXTER novels and in the Comics . He is a Captain in the Miami Dade Police Department, and superior to Sergeant Deborah Morgan and Blood-spatter analyst Dexter Morgan .
Plot
Novels
Darkly Dreaming Dexter
Comics
Dexter: Down Under
Issue #1 
Dexter is summoned at the Miami Police HQ, where Captain Matthews tells Dexter his services have been requested from somewhere exotic - Australia.