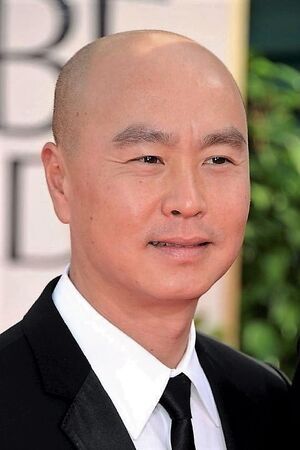 Charlie S. Lee (born 30 December 1971), known professionally as C. S. Lee, is a Korean American actor.
He played Vince Masuka, a sex-obsessed forensics analyst, on the Showtime drama series DEXTER.
Appearances
All Eight Seasons (2006 - 2013):
He appeared in 91 out of the 96 episodes.
Career
Lee played Dr. Ba on the HBO drama series, The Sopranos. He played a doctor in the 2009 film The Unborn. Lee has also appeared as Harry Tang, Chuck's officious co-worker, in the NBC comedy-spy series Chuck and as a deputy in an episode of Monk, "Mr. Monk Is on the Run (Part One)". He can also be seen as the office worker holding the boombox in the award-winning Nextel commercial, "Nextel Dance Party." In the CBS Series The Unit, Lee played a small part as a South Korean Submariner in episode 13 of the second season. Additionally, he provided the voice of Jin Jae-Hoon and Illuminati Pyramidion in the video game, The Secret World. Overheard referencing various memes and other playful quips.
Personal Life
Lee was born in Cheongju, South Korea. Film became his passion in his junior year of high school while playing football at Hudson's Bay High School in Vancouver, Washington. Lee attended Cornish College of the Arts on an acting scholarship and graduated with a Bachelor of Fine Arts degree. He graduated from the Yale School of Drama with a Master of Fine Arts degree. Lee then spent eight years in New York City acting with various theater companies, regional theater, as well as television and film. He is married to Lara Cho.
Trivia
His nickname is Charlie.
He is non-religious.
Gallery