Bryan Thayer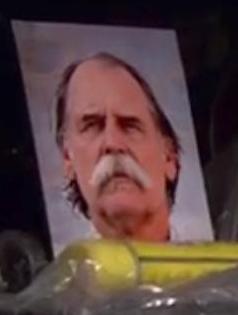 Character Profile
First Appearance
The Damage a Man Can Do
Last Appearance
The Damage a Man Can Do
Character
Full Name
Bryan Thayer



Status
Deceased
Manner of Death
Killed by Billy Fleeter
Characteristics
Age
70 (at death)
Gender
Male
Eyes
Blue
Hair
Black
Personal Status
Immediate Relatives
Unnamed children
Professional Status
Profession
School teacher
Bryan Thayer is a character in DEXTER. He was a seventy year-old school teacher who was killed by Billy Fleeter in Season Three.
Appearance
Plot
Season Three
Bryan worked as a school teacher and had an addiction to gambling which eventually lead to his untimely demise by Billy Fleeter for not paying his bookie. This case came to the attention of Assistant District Attorney Miguel Prado and knew that Fleeter committed the murder. But when they investigated his death they couldn't get any solid evidence on Fleeter and as a result he walked. Miguel ended up telling his children that they couldn't get the evidence to convict and Fleeter walked away a free man. Later Miguel would tell this story to his friend Dexter Morgan and eventually avenged his death along with two other victims.
Trivia
In an article that mentioned him he is incorrectly stated to be twenty-seven.