Brian Moser (Passenger)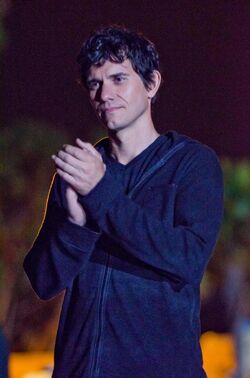 "Hey, little brother. Miss me?"
Brian Moser (Passenger) is an imaginary character in DEXTER. Brian acts as the physical manifestation of the "Dark Passenger", the constant murderous urge in Dexter Morgan that requires him to kill.
Brian Moser appears as Dexter's Dark Passenger in season six. Technically, he was the first person Dexter imagined as a Dark Passenger, appearing long before Harry Morgan.
Appearances
Edit
Brian Moser was the first "human" form the Dark Passenger took, appearing almost a whole season before Harry Morgan would become the regular passenger.