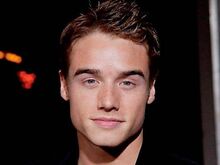 Brando Matthew Eaton (born 17 July 1986, Bellmore, NY) is an American film and television actor. He may be best known for his roles in DEXTER, The Secret Life of the American Teenager, and Zoey 101. 
Height: 5′ 11″
Brando played Jonah Mitchell, the son of the Trinity Killer, in Season Four, Season Five, and Season Six of Dexter.
Ad blocker interference detected!
Wikia is a free-to-use site that makes money from advertising. We have a modified experience for viewers using ad blockers

Wikia is not accessible if you've made further modifications. Remove the custom ad blocker rule(s) and the page will load as expected.