Anita Soloman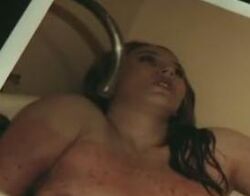 Character Profile
First Appearance
If I Had a Hammer (crime scene photo)
Last Appearance
If I Had a Hammer (crime scene photo)
Character
Full Name
Anita Soloman



Status
Deceased
Manner of Death
Killed by Arthur Mitchell
Characteristics
Gender
Female



Personal Status
Marital Status
Single



Anita Soloman is a Character in DEXTER.
She is one of Arthur Mitchell's many victims and one that has unfortunately fallen into the Bathtub Murders part of Arthur's four-part killing cycles. She lived in Detroit, Michigan where she was found dead on March 12, 2000. Three other victims were also killed along with her to fit with the Buried Children, Fall Victims and Bludgeoning Victims in the cycles.
Ad blocker interference detected!
Wikia is a free-to-use site that makes money from advertising. We have a modified experience for viewers using ad blockers

Wikia is not accessible if you've made further modifications. Remove the custom ad blocker rule(s) and the page will load as expected.