Ad blocker interference detected!
Wikia is a free-to-use site that makes money from advertising. We have a modified experience for viewers using ad blockers

Wikia is not accessible if you've made further modifications. Remove the custom ad blocker rule(s) and the page will load as expected.
Andres Rodriguez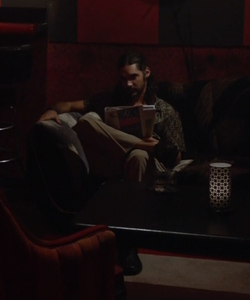 Character Profile
Portrayed By
Ezequiel Stremiz
First Appearance
Swim Deep
Last Appearance
Swim Deep
Character
Full Name
Andres Rodriguez



Status
Deceased
Manner of Death
Killed by Isaak Sirko
Characteristics
Age
30s (at death)
Gender
Male
Eyes
Brown
Hair
Brown
Personal Status
Andres Rodriguez is a character in DEXTER. He was a member of the Rojas Cartel that were rivals of the Koshka Brotherhood. Andres was hanging out at a local hangout called Mateo's Bar that was controlled by his gang, when Dexter Morgan enters the bar and his two friends look at him. Dexter utters a single word: "Koshkas". After he goes into the bathroom, he sends one of his Columbian henchmen to check on him only to find him gone. Just then Isaak Sirko enters the bar and all their attention draws to him. Andres and his men try to kill Isaak but are instead killed themselves.