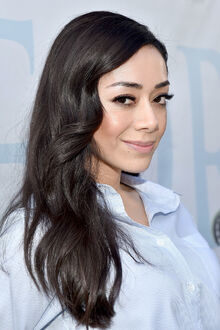 Aimee Garcia (born November 28, 1978) is an American actress, known for her roles as Veronica Palmero on the sitcom George Lopez and Jamie Batista on the Showtime drama Dexter.
Ad blocker interference detected!
Wikia is a free-to-use site that makes money from advertising. We have a modified experience for viewers using ad blockers

Wikia is not accessible if you've made further modifications. Remove the custom ad blocker rule(s) and the page will load as expected.